Thank you for your interest in joining the Junior League of Columbia (JLC)! The mission of the JLC is to promote voluntarism, develop the potential of women, and improve communities through the effective action and leadership of trained volunteers. Its purpose is exclusively educational and charitable.
---
JOIN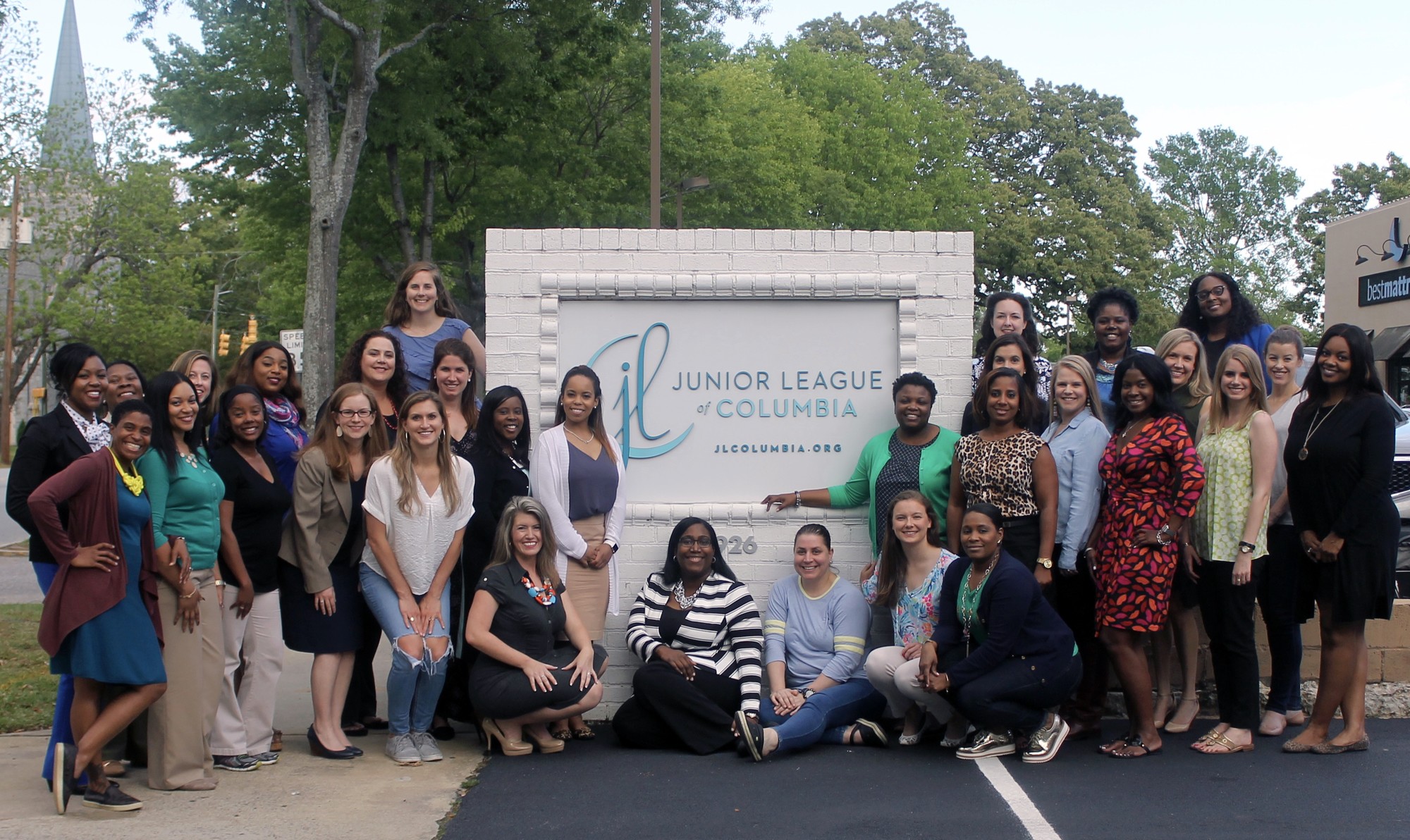 The JLC trains a class of first-year members each year starting in August to prepare them for effective community and League involvement. New members complete a comprehensive training series that allows them the opportunity to develop new friendships, serve the local community, and learn about the JLC's structure and history.
Prospective members must meet the following criteria to be eligible for membership with the JLC:
Be at least 23 years old at the time of her application.
Reside in the Midlands area (Richland, Lexington, Calhoun, Fairfield, Kershaw, Orangeburg, Saluda, Newberry and Sumter counties)
Be enthusiastic and excited about making a difference!
Show an interest in developing her potential for community service
Have one sponsor to propose her (sponsor must be JLC Active or sustaining member). Your sponsor must submit the JLC Sponsor Form on your behalf.
The 2021-2022 New Member application for the Junior League of Columbia is now closed. The deadline to apply for our next new member class was January 15, 2021.

For more information about joining the JLC, please complete this membership inquiry form and a JLC member will contact you.  Please review the New Member Requirements prior to submitting your application for membership.
Admissions Open House
We are hosting an Admissions Open House for everyone interested in joining the JLC. Current members will be available to answer any questions you may have about the admissions process or Junior League membership. There are options to attend in-person or via Zoom. Due to COVID restrictions, the in-person event will be capped at the first 25 people and masks are required.
*Pre-registration is required for either option.
In-person Open House: Thursday, December 3, 2020, from 5:30–7 p.m.
*Masks are required
Girls Scouts outdoor venue
1107 Williams Street
Columbia, SC 29201
Registration is now closed.
Zoom Open House: Monday, December 7, 2020, at 7 p.m.
Zoom details will be emailed to you prior to the meeting.
Registration is now closed.
---
SCHOLARSHIPS
Scholarships are available only to new applicants or New Members who wish to join the Junior League of Columbia. Scholarships do not apply to former members requesting to rejoin JLC or to AJLI members transferring to JLC.
JLC New Member Scholarship Application is currently closed. Completed applications must be submitted online by January 15, 2021. Future scholarships will be posted for upcoming new member classes.
---
NEW MEMBER REQUIREMENTS
Please note that New Members will have a financial membership responsibility of $225 ($125 New Member Dues for 2021-2022 and $100 New Member Course Fee for 2021-2022) due by March 15th, 2021. After the first year, the membership dues will be $125 every year due March 15.
Review the
sample checklist
for what is expected and required during your New Member year. This checklist may change for the 2021-2022 League year, but it will give you an overview of what is required.
---
REINSTATE
To make a request for reinstatement into the Junior League of Columbia (JLC), please fill out this form. Once your reinstatement has been approved, the JLC will contact you.
If you have any questions, please contact us at info@jlcolumbia.org.
We look forward to welcoming you back to the JLC!
---
TRANSFER
The Junior League of Columbia (JLC) welcomes the Association of Junior League International (AJLI) members transferring from Leagues around the world.
In order to begin the transfer process, please contact your current League and ask them to transfer your membership to the JLC. Transfer requests are processed through the AJLI online system. Once your transfer is complete, the JLC will contact you.
If you have any questions, please contact us at info@jlcolumbia.org.
We look forward to welcoming you to the JLC!