Welcome from the President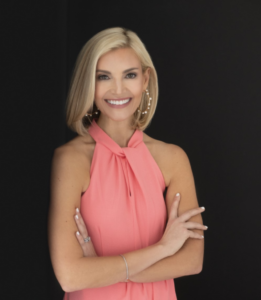 On behalf of the Junior League of Columbia, welcome! For 100 years, the Junior League of Columbia, has been working to advance women's leadership for meaningful community impact through volunteer action, collaboration, and training in the Midlands.
It all started in 1924 with one visionary woman, Katharine Manning, who wanted to make a difference in her community. She recruited other women with the same passion and joined forces to create positive change. In this spirit, the Junior League of Columbia has remained relevant and critical throughout the decades identifying and responding to our community's needs while training volunteer leaders.
Now almost a century later, the League has more than 1,400 strong and unique members with a rich history of leadership, service and action – working on community issues such as advancing child education, improving health and wellness outcomes for women and children, combatting domestic violence and meeting basic needs in our community. We are also setting our sights on the future with a refreshed mission, a newly adopted strategic plan and data driven decisions to respond where our community needs us the most.
As we embark on our centennial anniversary during the 2023-2024 League year, we honor our past 100 years of lasting leadership, and the extraordinary members who have built a legacy throughout the decades that we are all so proud to uphold. We also celebrate the present impact of our current members, who make a choice to give their most valuable resources, time and energy, to advance the League's mission, which is more significant now than ever before in this post-pandemic landscape. And we look towards the future legacy of our League refocusing and redefining our community impact while strengthening our advocacy voice and ensuring a purposeful and enriching experience for our members.
It's been a century of bringing together women who share a passion for community, believing in a greater good and collaborating with community partners to make change. We can only imagine the pride that Mrs. Manning would feel understanding the lasting reach of her vision.
Thank you for your interest and support of the Junior League of Columbia. Together we can further our mission and impact. In the words of Junior League founder, Mary Harriman, "We have the responsibility to act, and we have the opportunity to conscientiously act to affect the environment about us."
Yours in service,
Emily Bedenbaugh
Junior League of Columbia President