Welcome from the President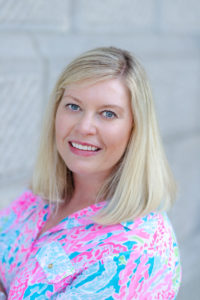 Welcome to the website of the Junior League of Columbia!
I am honored to serve as the 97th President of the Junior League of Columbia and am thrilled to have an opportunity to share with you a little about our history and the important impact our organization has had on the Midlands community. The Junior League of Columbia, Inc. (JLC) is an organization of women committed to promoting voluntarism, developing the potential of women, and improving communities through the effective action and leadership of trained volunteers. The JLC seeks to strengthen the health and well-being of children and families in the Midlands. We welcome all women who value our mission, and we are committed to an inclusive environment for individuals, organizations, and communities.
Since 1924, JLC volunteers have been a force of change in our community for the betterment of all. Since our founding, we have helped develop the Children's Theatre and established Sistercare. We worked to pass legislation for statewide hearing testing and helped to create the Columbia volunteer guardian ad litem program. We continue to work to improve literacy and host an annual cooking competition for elementary-aged children to teach them about healthy eating.
We are also an organization that believes in equity and inclusion for all. We embrace our differences and believe in the value that each member brings to our organization. We also believe that as the largest and one of the oldest non-profits in our community we have a responsibility to advocate and lead community change through our partnerships, member development experiences, and the way we live out our mission each day.
During our ninety-seven years, JLC volunteers have supported local community partners through coalition building, innovative service opportunities, and signature direct-service programs. While we are facing challenges today that perhaps we have not faced previously in our organization, I still believe in the mission of JLC and our commitment to creating innovative solutions to address the needs of our community – no matter how great or small.  The JLC is a year-round organization and while our leadership changes each year, our commitment to our community does not.
Thank you for your interest in our organization. I invite you to be a part of our work by becoming a sponsor, participating in our community events, and joining our membership. If there is anything that you wish to learn more about the JLC, please contact me.
Sallie Harrell
President
Junior League of Columbia