Kids in the Kitchen: Junior Chef Contest
The ladies of the Kids in the Kitchen (KITK) Committee planned a fun and exciting Junior Chef Contest in partnership Annie Burnside Elementary and S. Kilbourne Elementary Schools. Members of the committee selected gathered over 50 recipe submissions and carefully selected 2 recipes from each school for the three local judges to sample at the contest. The theme was "I Love Breakfast" and students were challenged with crafting the perfect breakfast bowl to satisfy the judge's taste buds.
The committee members knew the rigor of the contest and all four were awarded prizes for making it that far into the competition. Prizes included customized chefs hats, aprons, pots and pans, mixing bowls, kitchen cooking gadgets, and a trophy. Additionally, the grand prize winner received a FitBit pedometer and their recipe will be featured on the Richland One students breakfast menu. Our mission is to educate children and families about nutrition. To support this goal, committee members assembled goodie bags for all students attending the contest, which included a snack portion bowl and cup as well as bookbags donated by BlueChoice of South Carolina Medicaid.
The KITK Committee knows how important our community supports are to the organization. To show appreciation, judges received their very own Kids in the Kitchen apron for their time and support. Judges also received a photo and plaque to hang in their place of employment.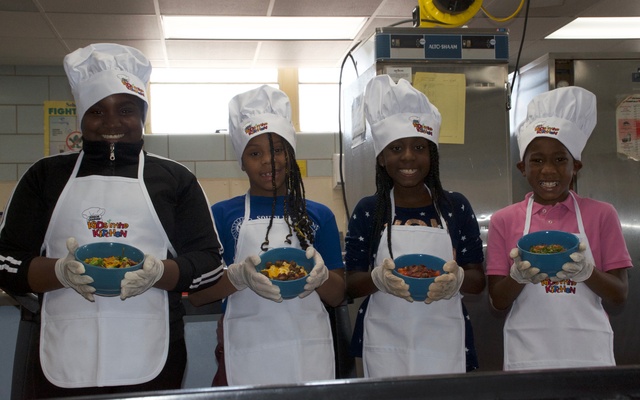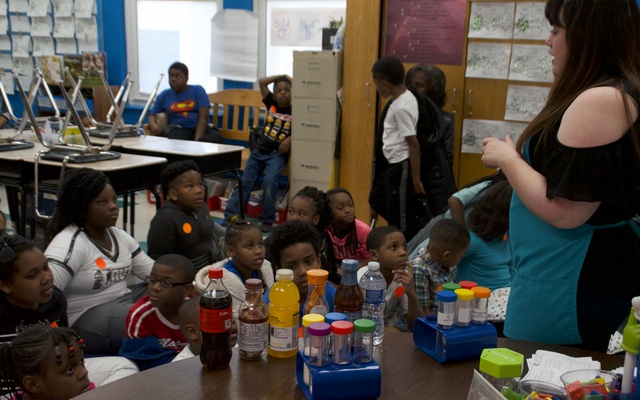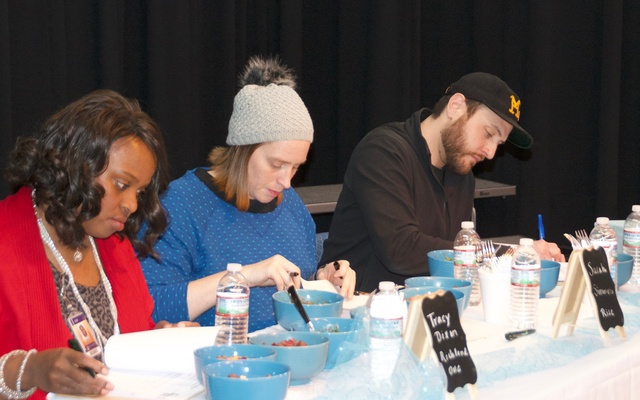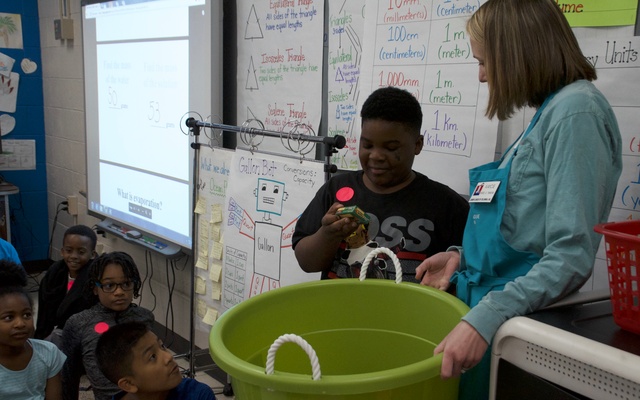 The contest was all hands on deck! KITK members purchased ingredients requested by the junior chefs and served as an aide during preparation and presentation. Participants carefully crafted their breakfast bowls with local, tasty ingredients, including fresh fruit and vegetables for omelets and hearty protein to top off the grits or potatoes. As the junior chefs prepared their dishes, KITK committee members and other Junior League volunteers played interactive games with students.
As the contest wrapped up and winners were announced, members of the League reflected on their execution of the contest. With the support of Richland One administrative staff and student nutrition services, the KITK committee successfully launched their 2nd Junior Chef Contest!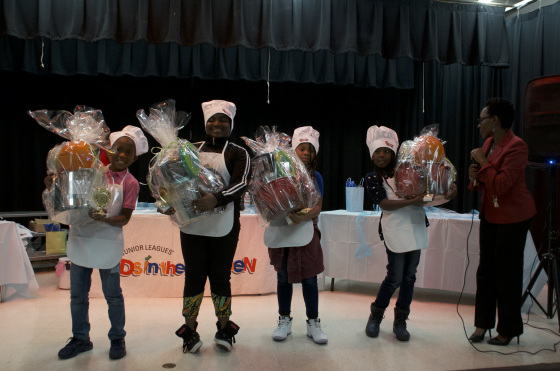 Submitted by: Anna Grubic