Deans & Peter Fawcett Recognized as Outstanding Philanthropist of the Year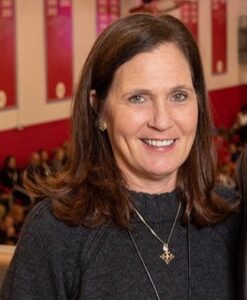 The JLC is full of women who are building better communities. We love to highlight the SHEroes who have been nominated for their contributions. Sustainer, Deans Fawcett, alongside her husband Peter, was recently recognized by the AFP Central Carolina Chapter for Outstanding Philanthropist of the Year.
The Fawcett family is proud to have been a small part of Camp Cole, an all-inclusive camp for children and adults with life challenges and disabilities. Camp Cole also serves the State of South Carolina as a retreat and conference center for organizations like the Junior League of Columbia to hold various meetings and gather as a group. Deans has remained a member of the Junior League of Columbia as it was an important part of her younger years and she believes the League helped shape her into a better volunteer and community leader.
Deans is a mother of six children and two beautiful granddaughters. In addition to her service in the League, she also serves on the boards of Hammond School, Riverbanks Zoo and Gardens, Camp Cole, as well as The Wofford Terrier Club. She enjoys volunteering for local elections in order to ensure Columbia is a better place for future generations and enjoys spending time at Pawleys Island and Magnolia Way/Fawcett Farms.