2021 – 2022 Junior League of Columbia Community Impact Grant Recipients Announced
During the Junior League of Columbia's Annual Meeting, the League announced the 2021-2022 Community Impact Grant recipients. The Community Impact Grant initiative is designed to assist like-minded community partners in their efforts to improve lives in the greater Midlands area.

2021-2022 Recipients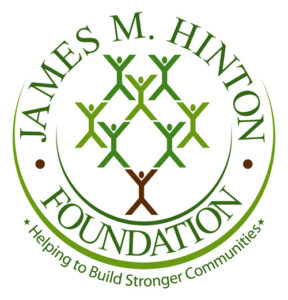 James M. Hinton Foundation- $10,000 The James M. Hinton Foundation serves youth in the North Columbia area (29203 zip code) and conducts programs that emphasize youth development and hunger relief. The JLC Impact Grant will support the Sacks of Love program that assists students attending Arden Elementary School, Alcorn Middle School, and Keenan High School with food insecurities. One hundred percent of the students attending these three schools qualify for free or reduced lunch. The Sacks of Love program provides approximately 45 students at Arden Elementary School and Alcorn Middle School with food to carry home each weekend, in addition to stocking the food pantry at Keenan High School.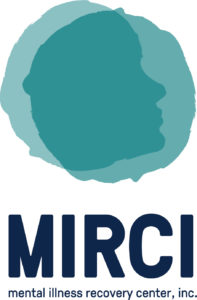 MIRCI- $20,000 Mental Illness Recovery Center, Inc. "MIRCI", is a nonprofit organization that creates pathways to recovery for individuals who are experiencing mental illness or other issues. MIRCI supports the recovery of youth dealing with mental illness, substance use disorders, severe emotional disturbances, and/or co-occurring mental illness and substance use disorders through outreach, screening, referral, treatment and housing placement. With funding from the JLC Community Impact Grant, MIRCI will expand homeless and other outreach activities so youth have increased access to basic needs, behavioral and physical healthcare, and other supportive services. Expanded access to these services will help improve health outcomes for youth struggling with food insecurity, lacking reliable transportation to and from physical and behavioral healthcare appointments, and at increased risk of victimization or trauma due to housing instability. These services will be available 365 days a year, creating opportunities for youth to reduce the risk of developing long-term physical and mental health conditions, exit homelessness, and live healthy, productive lives. JLC members will have the opportunity to volunteer with MIRCI in numerous ways, including assisting individuals at the youth drop-in center.



MEBA- $10,000 MEBA, the Midlands Education and Business Alliance, will collaborate with economic development entities, business and industry partners and higher education partners to provide 8th grade students from across the Midlands region with a business and industry showcase in Fall 2021 or Spring 2022, (pending school district COVID-19 event policies) concentrating on Hot Jobs of the Future. During this two-day event, students will have the opportunity to interact with employers from a wide variety of industries and post-secondary partners to learn more about career pathways, employer expectations, educational requirements, experiential learning opportunities and other valuable college and career planning information about pathways they need to take to explore specific career clusters. Career specialists and school counselors will work with students and parents on additional college and career opportunities throughout the remainder of the school year and moving into their high school planning. Many students are unfamiliar with college and career planning processes and the high growth, high demand careers of the future. This event will assist with their exploration, networking and education about potential career opportunities for their future.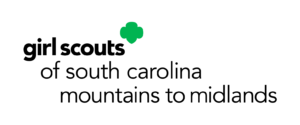 Girl Scouts- $6,000 The JLC is thrilled to work with the Girl Scouts of South Carolina – Mountains to Midlands again this year for the My Best Self project. The Girl Scouts are continuing to expand their current Healthy Living series to offer overnight opportunities, additional events, and a renewed focus on wellness at every level. The My Best Self series will encompass physical, mental, and nutritional wellness that meets our Girl Scouts where they are developmentally and in ways that are sustainable for the girls and their families. My Best Self with the funding from JLC, will be held on the second Saturday of every month and will focus on activities that center around wellness physically, mentally, and nutritionally.


Midlands Fatherhood Coalition- $4,000 Midlands Fatherhood Coalition works with fathers, but the goal is for children to have a happy and healthy childhood and experience the safety and well-being that occurs when a father is involved in their lives. The JLC Community Impact Grant will fund a Food and Fitness Day for Children and Fathers on October 8th, 2021, to promote father-child experiences that are healthy and can have a lasting impact.

Funding given to all agencies will also cover a portion of their administrative costs.

For more information about the Junior League of Columbia's Community Impact Grants, please visit JLColumbia.org/Community or contact Allison Curry Hughes.