Women's Heart Health Symposium with Jamie Scott Fitness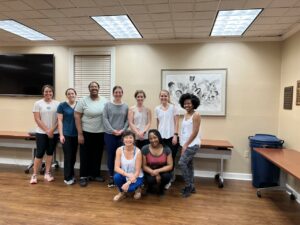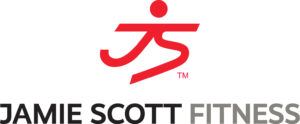 The Junior League's Education & Development Committee teamed up with Jamie Scott Fitness to provide our members the opportunity to listen to experts in cardiology, nutrition, and fitness. This symposium focused on overall heart health. It's easy to get caught up in the hustle and bustle of being an employee, mom, wife, daughter, friend, etc., and we forget or don't have time to take care of ourselves. With this symposium, members were able to learn ways to reduce stress, stay active, and make good meal choices.  
One of our members and yoga instructor at Jamie Scott Fitness, Carol Caulk, led participants in slow, mindful stretching, and breathing exercises. While it's important to eat healthy, we also need to move our bodies. Two registered dieticians attended and shared about gut health and its impacts on heart health (eat lots of fiber!). Fiber can help prevent many heart-related issues.  They also shared healthy crockpot recipes and discussed healthy alternatives to show how small adjustments can make a big difference. Members also learned about healthy fats to balance out meals, and what could be a "normal day of meal" for the everyday person on the go—learning about the healthy plate and how predispositions are important to consider when meal prepping. 
Thank you, Carol, and Jamie Scott Fitness, for providing our members with additional knowledge on heart health so they can continue to get out and make a difference in o
ur community!