Women's Equality Day! Celebrating the 100th Anniversary of the 19th Amendment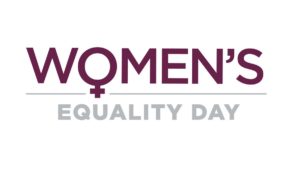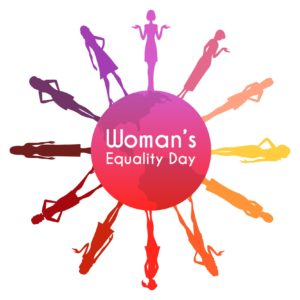 Join us today as we celebrate Women's Equality Day!
You may be wondering, "What is Women's Equality Day?" Women's Equality Day is celebrated in the United States on August 26 to commemorate the 1920's adoption of the Nineteenth Amendment to the United States Constitution, which prohibits the states and the federal government from denying the right to vote to citizens of the United States on the basis of sex. We celebrate Women's Equality Day on August 26 as the 19th Amendment was ratified on August 19, 1920 but it was signed on August 26, 1920.
While we want to celebrate today, we also want to point out that 100 years isn't that much time and there is still much work to be done in bringing all women to equality. Today, there are still voting barriers faced by all women but especially women of color. There are steps that can be taken to remove barriers and reach disenfranchised voters involving technology, redistricting and voting verification. 
The women in the suffrage movement employed many tactics to organize and advocate for the right to vote. The first official convening of the women's suffrage movement was at the Seneca Falls Convention in 1848. After there were several subsequent conventions and a signature collection including 600,000 signatures at NY State Constitutional Convention in 1894. Multiple publications were devoted to amplifying the voice of women and thousands of women picketed with homemade signs. While Black women played an important role in the passage of the 19th Amendment, voter suppression tactics across the country led to their inability to vote. 
Did you know that the Junior League was also an instrumental contributor to the Women's Suffrage Movement? While the Columbia chapter of JL was not yet founded, in 1914, the Junior League of St. Louis organized with a mission combining advocacy with service, and in particular focused on women's suffrage as a method to intelligently impact change improving the lives of women and children. When the City of St. Louis hosted the Democratic National Convention in 1916, the JLSL and the Equal Suffrage League organized a "walkless, talkless parade". It was a sight to see 7,000 women dressed in white wearing yellow sashes and carrying yellow parasols lining the route delegates had to pass to reach the convention hall. As a result, the Democrats voted to include a plank for women's suffrage, the first time a national party had declared support for suffrage. Both political parties formally endorsed women's suffrage before the end of 1916.
Carrie Chapman Catt summarized the effort involved in securing passage of the 19th Amendment:
"To get the word 'male' in effect out of the Constitution cost the women of the country fifty-two years of pauseless campaign… During that time they were forced to conduct fifty-six campaigns of referenda to male voters; 480 campaigns to get Legislatures to submit suffrage amendments to voters; 47 campaigns to get State constitutional conventions to write woman suffrage into state constitutions; 277 campaigns to get State party conventions to include woman suffrage planks in party platforms, and 19 campaigns with 19 successive Congresses."
The Rollin Sisters of South Carolina were large contributors and some of the most significant women suffragists in South Carolina. They laid the groundwork for the movement in our state. South Carolina did not officially ratify the 19th Amendment until 1969. To read more about the Rollin Sisters and their efforts, visit Historic Columbia and SC WREN's Columbia City of Women website. 
This year, Election Day is November 3rd. Members of The Junior League and our extended community are encouraged to not only participate in the electoral process by heading to the polls on election day, but to also share the history of women's suffrage and relevant voter information with friends and family.
Voting this year may look a little different than past elections. The South Carolina Senate is convening to consider special exceptions for November election and you can learn information about voting in the state of South Carolina, including voter registration, polling location, absentee ballot requests, and sample ballots at scvotes.gov.
In addition, make sure you know important terminology such as the difference between an absentee ballot and mail-in ballot. An absentee ballot is generally used in every state to refer to a ballot filled out by a voter who cannot, for various reasons, physically make it to a voting location on Election Day, whereas a mail-in ballot is used more broadly to refer to ballots sent through the mail, including in all-mail voting states and some forms of absentee voting.
We hope you'll take a moment today to think about how far we have come since 1920 and how much further we have to go! Happy Women's Equality Day to all the wonderful, amazing women of our League!