Spotlight on Educators in the League: COVID-19 Response
During the COVID-19 Pandemic, educators have been on the frontlines in our communities while providing a sense of normalcy for our children and maintaining high standards for their learning. Throughout the JLC, there are dedicated teachers, principals and support staffers who have powered our local schools and deserve recognition for their commitment to quality education for all children. Hear from three League members who are sharing how they are responding professionally and personally during these unprecedented times. 
Dr. Ivey Mayo 
Educator – Lexington Richland Five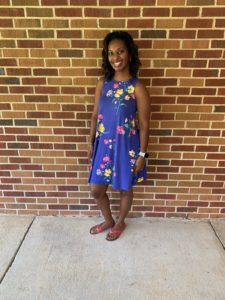 Years of League Service: 5
Placement: Junior Volunteers
How has COVID-19 changed your workflow as an educator: 
Teaching during a pandemic requires a great amount of flexibility and understanding. This school year has required me to adjust to the blend of face-to-face instruction and digital learning. I've definitely had to spend more time planning and focusing on ways to keep students engaged during virtual instruction. School looks different this year but the joy of teaching and learning remain the same. I am enjoying having students back in the building. The students are resilient and are happy to be back in school and return to a sense of normalcy.
What has been the biggest challenge in navigating life during a pandemic as an educator? The biggest challenge has been scaling back on visiting my family members and having family gatherings.
How has your family life been adjusted during the pandemic? My family makes safety a top priority. We are taking the necessary precautions to remain healthy. We follow the CDC guidelines and recommendations to protect ourselves and others. We make less frequent trips to stores and we limit the amount of time we spend away from home.
What are you enjoying about JLC during this time? I'm really enjoying the convenience of the virtual meetings. I'm able to stay safe at home while maintaining a connection with other league members and learning important news/information.
Dr. Octavia Hamilton- Hankins
Assistant Principal- Richland Two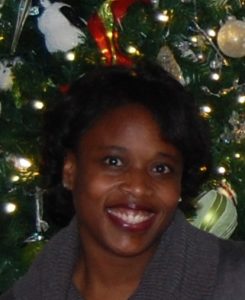 Years of League Service: Provisional Year
How has COVID-19 changed your workflow as an educator: 
COVID has changed a lot in my profession. We went from schools serving 500-800 students daily to providing instruction to all students in a virtual setting.  Students in grades K-2 who were used to receiving hands-on instruction working collaboratively in a common space, established a new normal of working individually from home interacting with their teachers and classmates via a computer screen.  My responsibilities changed drastically when they went from primarily providing in-person support to virtually supporting students and parents as students learned from remote home environments for months.  The workflow itself has not decreased because educators are still expected to provide everything we did prior to the pandemic. While nothing can replace face-to-face classroom instruction, educators have risen to the challenge and invested hours upon hours in making sure they can design effective teaching and learning opportunities for ALL students.
What has been the biggest challenge in navigating life during a pandemic as an educator? 
One of the biggest professional challenges has been trying to ensure that no students are left behind and all receive what they need to grow academically, socially, and emotionally.  One of the biggest personal challenges has been trying to assimilate some sort of normalcy into our daily lives so as not to lose hope and happiness in a life of quarantine.  I miss spending time with friends and family and I miss feeling comfortable around others and not having to count how many people are in the same room as I.
How has your family life been adjusted during the pandemic?
Family life has changed a great deal. My children learn from home and they spend far too much time in front of a computer doing so. My son has had all of his sports cancelled.  We cancelled family vacations, we don't gather with extended family, and we don't dine out.
What are you enjoying about JLC during this time?
I am enjoying that JLC is making attempts to continue with activities and programs that align with its mission while focusing on keeping everyone safe during this health crisis.
Ashlye Wilkerson, PhD Candidate
Author/Educator/ Entrepreneur
Ashlye is an Intern Supervisor and Adjunct professor at the University of South Carolina. She also served as the inaugural professor of the Women in Leadership in South Carolina Course at Columbia College. Ashlye holds the unique honor of being the youngest woman to serve on the Board of Trustees at Winthrop University.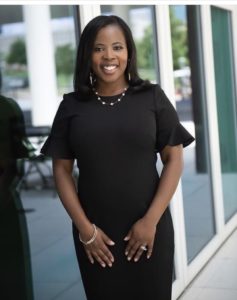 Years of League Service: 8 years.
How has Covid changed your work flow as an educator/ entrepreneur?
On March 15th, the state of South Carolina celebrated a state of emergency which closed schools and businesses. I was immediately impacted as a small business owner (Wine and Design Columbia, a teaching studio) and mother of two school aged girls.
What has been the biggest challenge in navigating life during a pandemic?
The biggest challenge has been transitioning the duties and responsibilities of converting business services (teaching and instruction) remotely while experiencing an increase in demands of caring and facilitating the learning for  my children while at home.
How has your family life been adjusted during the pandemic as an educator?
The pandemic required adjustments in our daily schedule and routine. My husband and I split our work schedule, meeting commitments, and home duties around the girls' school sessions and assignments. We also minimize our interaction with others and limit our involvement and attendance at in-person events.
What have you learned about yourself, your family, etc. during the pandemic?
I learned how resilient, strong, determined, positive, and flexible we are as individuals and as a family unit. Of course, disappointment sometimes sets in and we miss life the way we once knew it. But, we have worked hard to adjust to the new norm, enjoy family time, create new memories, achieve goals, and remain healthy during the process.
How has JLC helped you connect during this time?
Junior League hosted a forum that I served as a panelist for. It was a pleasure getting to know the members and working with them towards their goal of serving on nonprofit boards. Additionally, my girls are thoroughly enjoying the virtual cooking sessions hosted in partnership with Girl Scouts.
When asked about the connection between the heart of an educator and the mission of the Junior League of Columbia, Wilkerson, author of the Tori Children's Book Series, shared that "the League provides so many opportunities for women of all ages and backgrounds to learn so much, engage in our community, grow personally and professionally and provide us with resources that assists us in becoming the best version of ourselves. "
A huge thank you to all of the educators throughout Junior League of Columbia who are powering our communities forward!
"If you have to put someone on a pedestal, put teachers. They are society's heroes"-  Guy Kawasaki