Kim Toogood, Junior League of Columbia member chosen to receive proclamation by Governor McMaster
Junior League of Columbia member, Kim Toogood, was chosen to receive the signed proclamation declaring May the Month of the Military Spouse. Governor McMaster gave Kim the document and she provided a few remarks. Kim said "it was a great honor to receive the Proclamation on behalf of all Military Spouses! It is incredibly rewarding to have our efforts be distinguished in this way. When we are successful, everyone benefits."
The proclamation states that spouses are the backbone of military families and provide unparalleled strength to the American military.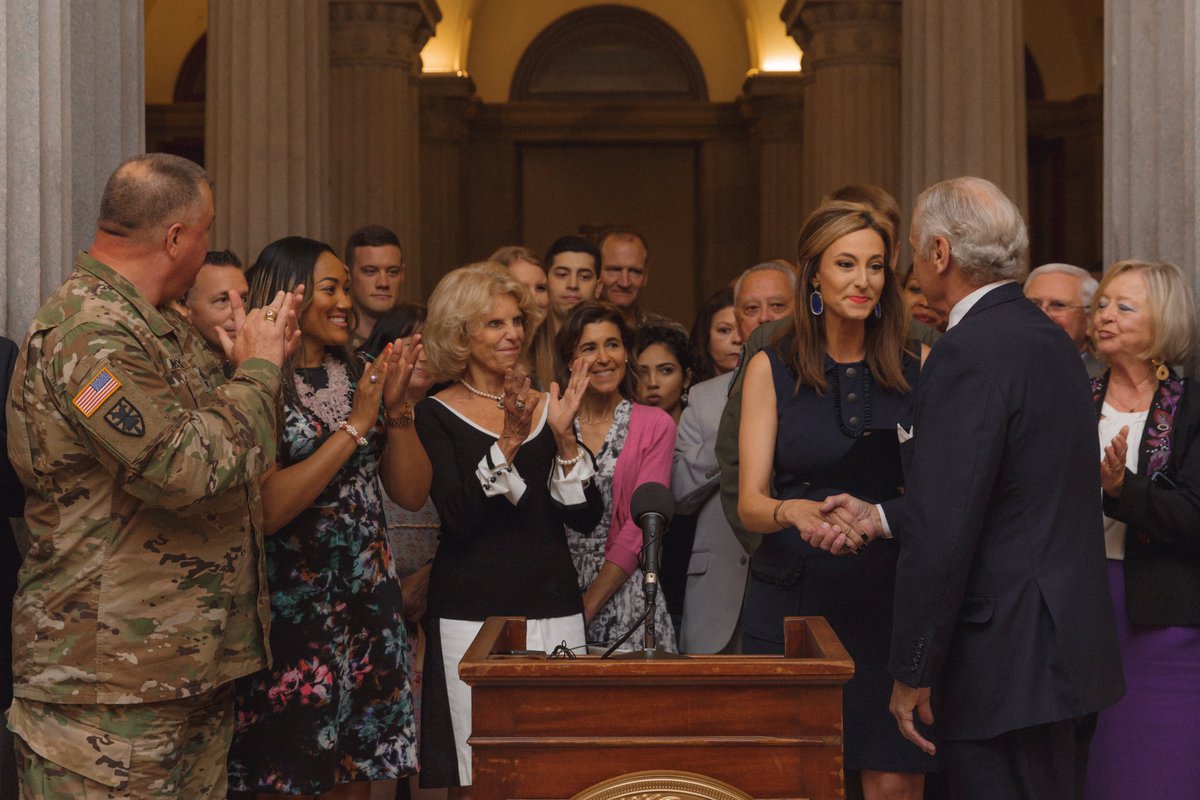 The Toogoods are a National Guard family meaning they do not have to move around often unlike active duty families which has allowed Kim to stay active in the Junior League of Columbia, among many other things in the community. Kim was asked to represent the McEntire Guard Base which she said was a huge honor to be recognized for all of the efforts and sacrifices military spouses make.
According to the Defense Department, South Carolina ranks 8th in the number of active duty military personnel.
Congratulations, Kim and all military spouses!