Junior Volunteers Making an Impact!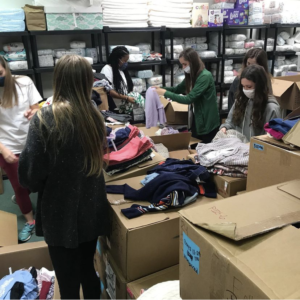 The Junior League of Columbia proudly encourages volunteerism amongst youth through our Junior Volunteer Program. Through organizing and completing service projects throughout our city, Junior Volunteers gain leadership and networking skills while making a difference in the community. The program is open to 7th-12th grade young women who have a heart and interest in serving the needs of Columbia. We sat down with Junior Volunteer, Taylor Hamilton-Hankins, to learn about all the ways these talented ladies are making an impact.
How did you get involved with Junior Volunteers? 
I learned about the Junior Volunteers from my mother who is a member of the Junior League of Columbia. She informed me that this was a service organization for young women in my area, and I thought it would be a great way to help out in the community while also meeting some new people with similar interests.
Can you share a favorite project or event you've completed and why? 
My favorite project is the Power in Changing Diaper Bank. With this project, Junior Volunteers package diapers and baby clothing to be delivered to mothers in need. I feel that this project's platform is one that is not given enough attention, and I am very happy to assist in mitigating such a common issue. This project is also just fun, because it allows Junior Volunteers to meet and connect one on one.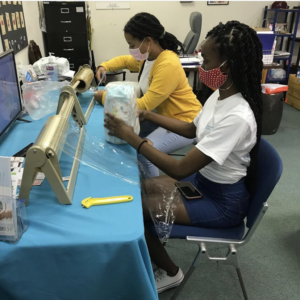 Why is volunteering important to you? 
Volunteering is important to me, because I enjoy knowing that others are either gaining a bit of happiness or struggling less as a result of my work. I think it is so important to give back to the community, because everyone deserves comfort in life. No one should be worried constantly by their financial situation or background.
What have you learned from participating in Junior Volunteers? 
I have learned that there are endless ways to help out in the community. The program introduced me to several new programs, many of which focused on issues of which I was not even aware. I am very grateful that it has taught me about other issues, and given me the opportunity to focus on issues that despite being equally as pressing, may not be as supported in the volunteer community.
What would you say to other young women interested in joining? 
I would definitely say go for it! The Junior Volunteers organization is an amazing organization which has taught me about so many ways I can help build my community. It is great for providing many different opportunities to fit various schedules, abilities, and focuses, and it is a great opportunity to meet new friends and mentors.
The application for Junior Volunteers open annually and can be found on the JLC Website.