Inspirational Bathroom Project
The Physical and Mental Health Committee partnered with the Magic of Learning Foundation to update the boy's and girl's bathrooms at John P. Thomas Elementary School in Richland County School District One with inspirational quotes. 16 volunteers from JLC cleaned restrooms and then decorated stall doors with pre-cut vinyl quotes and accessories. Several volunteers said the experience was "really fun and a beautiful project."
Chair of ABC's, Maureen Grewe commented "I loved making the school bathrooms pretty for the schools we serve for JLC ABC."
Margaret Finch, active, said "this was a great project for kids to hear and read things that are positive that they may not hear on a regular basis."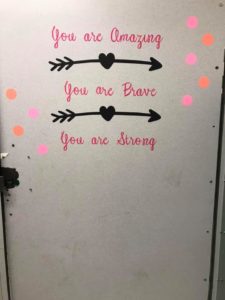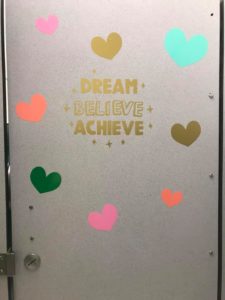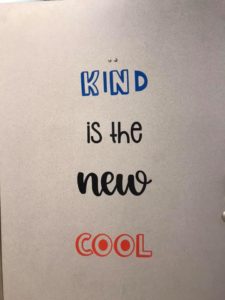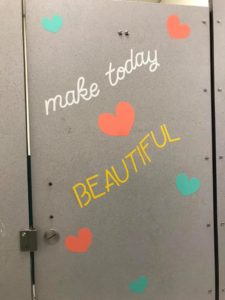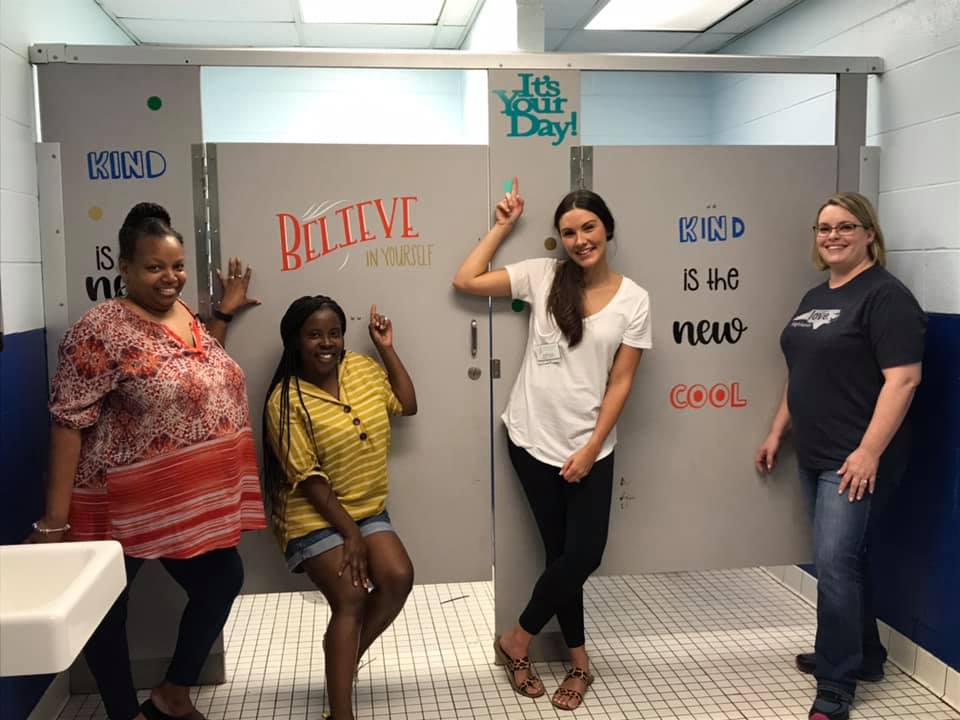 Selina Latimore, (left) principal for John P. Thomas Elementary said "this is another way to ROAR for our students and families at JP Thomas. Taking care of social and emotional health."
Ashlye Wilkerson, (middle left) and Angela Wyatt, (middle right) Chair of the physical and mental health committee, hosted the volunteer shift and were very proud of the work done to beautify the bathrooms.
When asked about the opportunity, Angela commented "Elementary school years can really impact a child's self-esteem and child development through adulthood. Creating a culture of positivity and motivation within the schools is so important and this was really the driving factor for creating the new Physical & Mental Health committee. Our purpose is to help build the confidence, character and self-esteem of young children through cooperative learning activities and programs. As a new committee, we were so excited to kick of the year with this project and to see the  amazing transformation of bathrooms from blanks stalls to fun designs and inspiring quotes on the mirrors and doors. We hope the students of J.P. Thomas will find kindness, strength and bravery when exiting the new inspirational bathrooms during the 2019-2020 school year."
What a great volunteer shift and another amazing way the Junior League of Columbia helped impact our community!