Holiday Market is Here! Final Details For Shoppers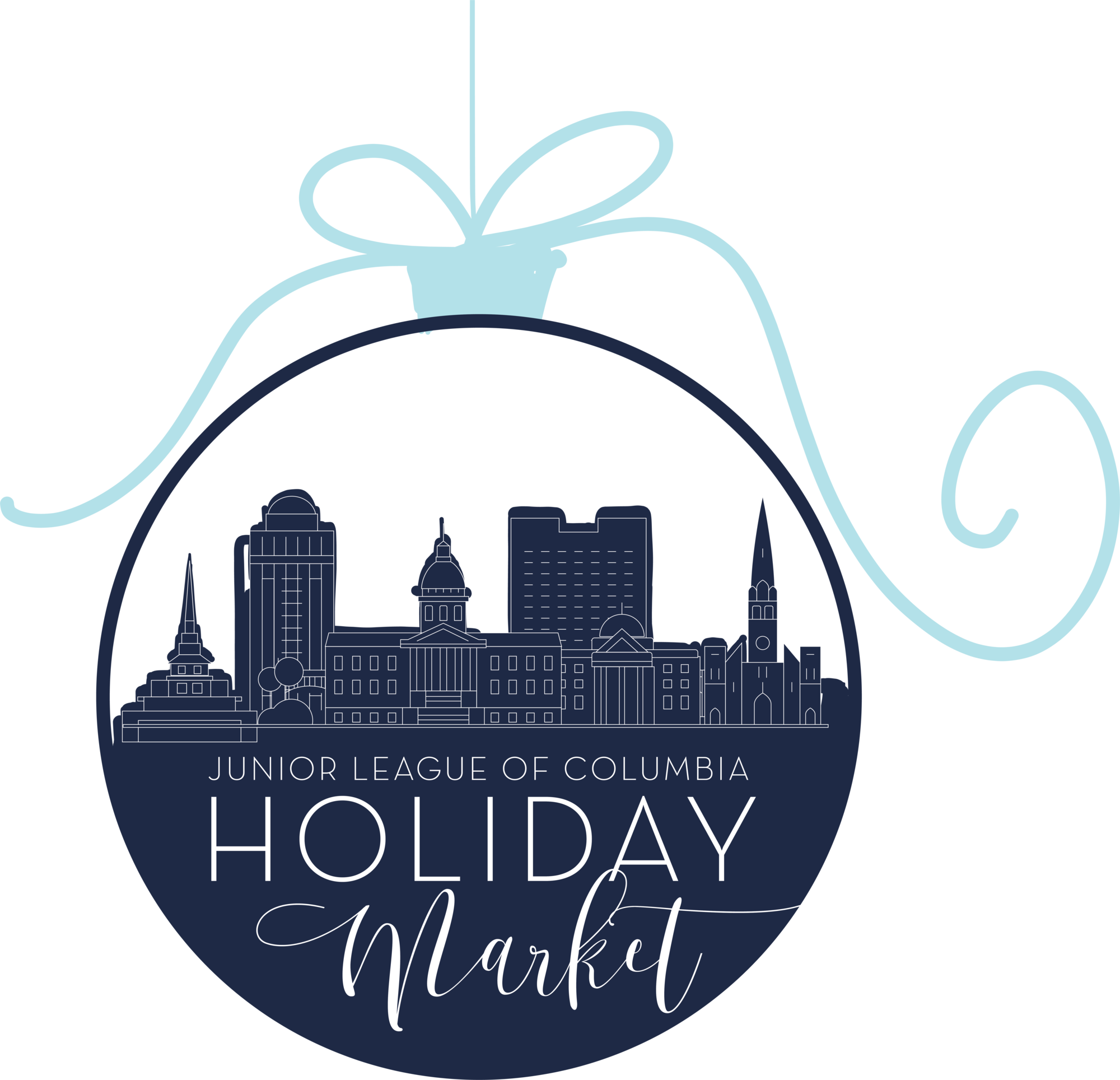 Holiday Market is finally here! We are so excited that you have chosen to celebrate the season with us. Your support enables us to further our vision of strengthening the health and well-being of children and families in the Midlands.
**NEW** this year!!
Market Mystery Money
Shoppers are invited to visit the "Market Mystery Money" booth at Holiday Market and donate $25 directly to the Junior League of Columbia. Donors will receive $50 worth of gift certificates to be used at Holiday Market. The mystery is which booth the gift certificates will be designated for. When purchasing, shoppers will choose a category such as women's clothing, children's clothing, gifts, etc. The gift certificates received will fall under the category chosen. There is no limit as to how many can be purchased, but the booth will only be open during Holiday Market hours.
Parking Update (Saturday)
As you may know, the University of South Carolina has a football game against the University of Akron (to replace the Marshall game previously canceled due to Hurricane Florence) scheduled for Saturday, December 1 at noon. Holiday Market will run normal hours on Saturday as previously announced (9:30 a.m. to 6 p.m.), but please see below for adjustments to parking:
» Before 1 p.m. – Enter the fairgrounds through Gate 1 (entrance is on Rosewood closer to Assembly)
» After 1 p.m. – Enter the fairgrounds at the rocket (North Gate)
If you have a football parking pass, you may enter at Gate 1 with that pass and not pay for parking. Otherwise, parking will be $5. Please follow the direction of the parking attendants. In case of a large crowd, you may be directed to a designated overflow lot.
Holiday Market will be offering discounted $5 admission at the door on Saturday. The discounted $5 tickets cannot be used for reentry on any other day. You may still use previously purchased $8 General Admission tickets and Preview Party/Ladies Night Out stubs for entry on Saturday.
Ticket Information
» General Admission (Thursday, November 29–Sunday, December 2): $8/person (includes admission to all four days)
» Preview Party and Silent Auction (Wednesday, November 28): $75/person
» Ladies Night Out (Thursday, November 29): SOLD OUT
» Sundaes with Santa (Sunday, December 2): $8/person (children 12 months and under are admitted free)

Parking is FREE for Preview Party. Parking is $5 during all other shopping hours and can be paid upon arrival.

Any tickets not already picked up will be at will call at the fairgrounds. No tickets will be mailed.
Silent Auction
A Silent Auction will take place at Preview Party on Wednesday, November 28, but you do not have to attend the event to join in the fun – if you are unable to make it to Preview Party, you can bid from the comfort of your own home! We will be opening bidding a few hours early that day on some of the fabulous items we have received. Go ahead and click here to register with Qtego so you will be ready to bid on Wednesday!