We're Hiring: Executive Director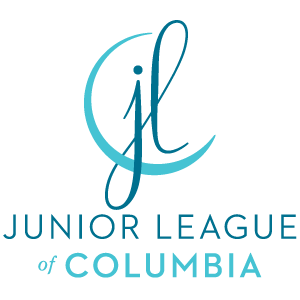 Position Summary:
The Executive Director of the Junior League of Columbia (JLC) is responsible for fostering a culture of philanthropy in support of the JLC's policies, procedures and objectives established by its Board of Directors while providing continuity and leadership to members and staff. This position reports to the President directly and works in cooperation with Board members, the Executive Vice President, Management Team and other volunteers to implement the JLC goals and to fulfill its mission. The Executive Director is charged with providing administrative and operational oversight for fund development. The Executive Director will also establish and maintain strategic community relationships for the JLC's continued success. The Executive Director will lead the design, implementation, and management of JLC strategies to identify, cultivate, solicit, and steward donors, including the diversification and growth of the JLC's revenue streams by identifying and developing the critical processes required.
Qualifications Sought:
Bachelor's degree from four-year college or university, and 5-7 years' related experience preferably in the non-profit sector, or an equivalent combination of education and experience The Executive Director demonstrates flexible and efficient time management, can prioritize workload, and has the ability to interpret a variety of instructions furnished in written, oral, diagram, or schedule form. The Executive Director's knowledge and skills include the ability to manage and motivate volunteers and staff, proven experience in fundraising techniques with a focus on capital and endowment giving, and experience in building strategic partnerships.
Responsibilities and Duties:
Participates with the President, President-Elect, Executive Vice President, and other leadership positions to define the organization's strategic development direction.

Assists with the JLC's annual and strategic plans
Assists with implementation and continuity of annual and strategic plans
Assists in ensuring compliance with the JLC's Bylaws and policies
Considers day-to-day operations against the long-term and strategic direction of the JLC as established by the Board of Directors.

Creates and Implements Fundraising and Development for the JLC

Assists in securing financial support from individuals, foundations, and corporations
Assists in the development of a balanced funding mix
Assists in administering grants awarded by the JLC
Assists in finding, evaluating, and applying for opportunities for the JLC to receive grants, including executing the conditions of any grants received
Keeps leadership informed on current trends, issues, problems and activities in the not-for-profit sector in fund development
Establish metrics for measuring fundraising events to determine viability, returns and efficiencies.
Assists in maintaining donor relations, including recognition and appreciation
Supports fundraising event teams by facilitating current relationships and garnering new sponsorships.
Maintains office systems that support all fund development projects and operations, including donor and gift record-keeping for accurate and timely fundraising reporting

Serves as the executive staff person of the JLC

Communicates the JLC vision and mission to staff and integrates these into work plans and objectives
Develops and maintains effective working relationships internally
Supervises other administrative staff
Assists in maintaining continuity of communications across the JLC and to outside partners
Develops and sustains community partnerships in coordination with volunteers to support ongoing engagement and continuity and represents the League at appropriate community events and on community councils/boards
In collaboration with the leadership, represents the JLC at events, fundraisers, and other community activities as appropriate.
Assist in developing and executing data management processes
Interested candidates are encouraged to submit a cover letter and resume to: Anna Edwards, President, president@jlcolumbia.org