Done in a Day Fall 2019 Events Recap
In November, the Richland County CASA joined forces with the Junior League of Columbia at Segra Park to provide a family fun day for foster care children in our community. All proceeds from the event went directly to the Richland County CASA Foundation in its efforts to recruit, train, and support community volunteers serving in the role as Guardian ad Litem for abused children. The funds raised from the Superhero 5k will help RCCASA provide the unmet needs of almost 2,000 children in Richland County. JLC volunteers got a chance to cheer on runners during the race as well as assist in the children's 100m dash and costume contest.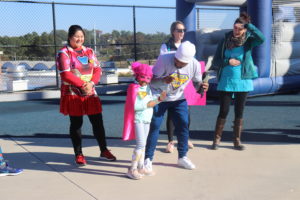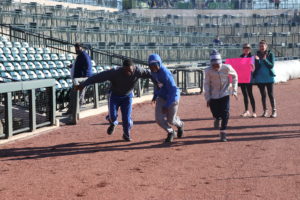 In December, JLC partnered with the Columbia Housing Authority to host Milk and Cookies with Santa. More than 100 children and families attended the event where they got to make an ornament, take pictures with Santa, and JLC gave each child a gift card to the movies or a set of legos.