Community Partner Breakfast: February 2019
This morning, the Community Research and Project Development Committee, led by chair Ann-Stanton Gore, hosted a wonderful "Pastries with Partners" breakfast. The focus was on providing our community partners with value-added information and insight from industry experts on how these non-profit partners can market and promote their organizations and missions. 
It was a packed morning with five amazing speakers:
Kim Jamieson*, director of marketing and air service development with Columbia Metropolitan Airport
Topic: utilizing public relations activity to grow relationships and awareness
Ashley Cady, integrated communications manager with Flock & Rally
Topic: how to be most effective with email marketing, specifically the creation and distribution of newsletters
Chloe Rogers, partner content manager with 6AM City (Cola Today)
Topic: how to leverage social media
Holly Heaton, social media specialist with Experience Columbia
Topic: social media content and best practices for engagement
Alexa Godwin*, Junior League of Columbia Healthy Kids Fun Fair chair
Topic: promoting the Fun Fair and the League's ability to leverage the event for visibility and engagement with our constituents
Many thanks to JLC members Briana Bateman and Katie Miller for all their hard work organizing the speakers!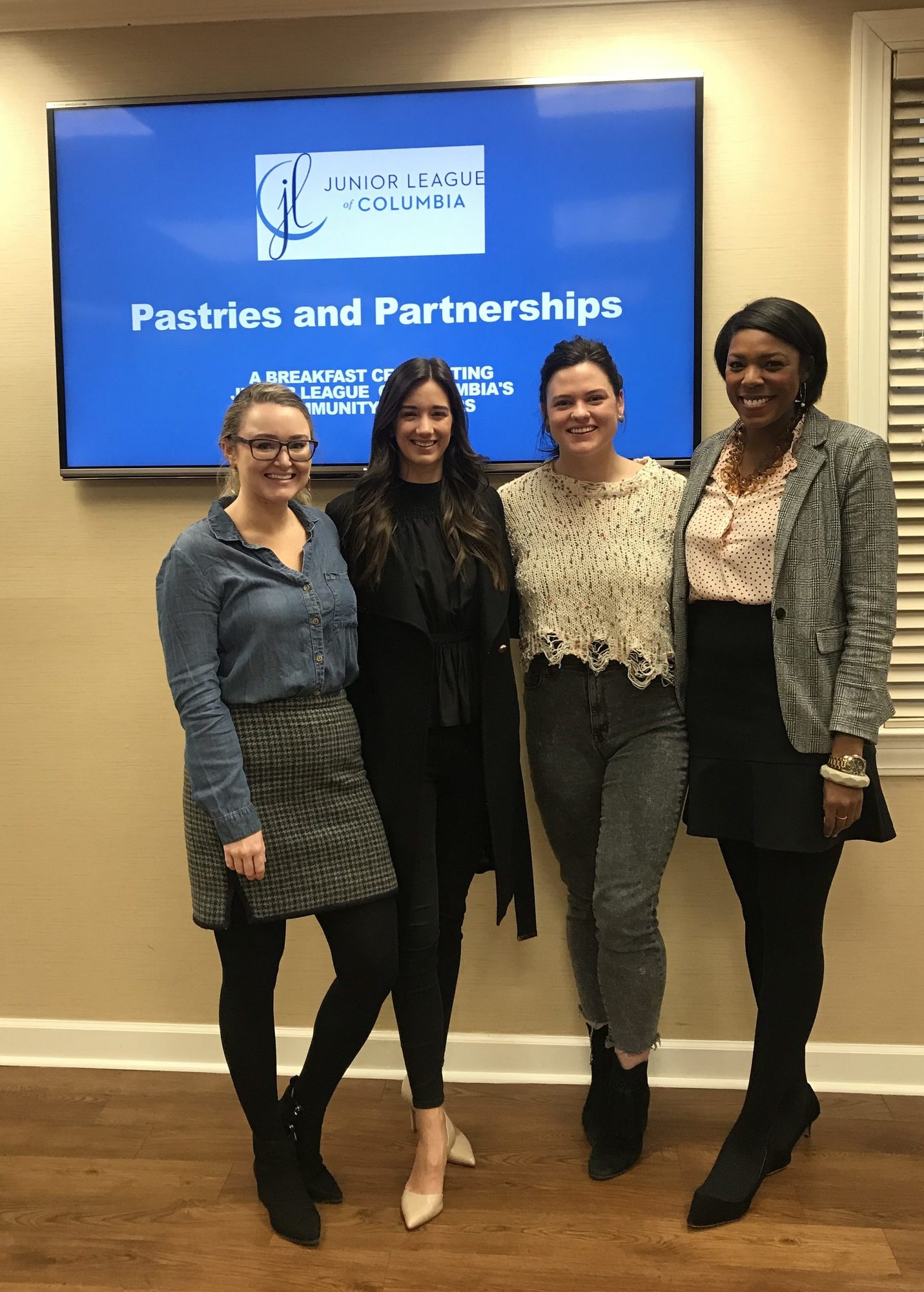 *Denotes Junior League of Columbia member