2020-21 Junior League of Columbia Community Impact Grant Recipients Announced
During the Junior League of Columbia's virtual Annual Meeting, the League announced the 2020-21 Community Impact Grant recipients. The purpose of the Community Impact Grant Program is to assist like-minded community partners in their efforts to improve lives in the greater Midlands area.
2020-21 Recipients: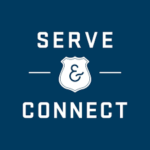 Serve and Connect: $12,400. The Junior League is excited to work with Serve and Connect again as they launch the Welcome Table initiative. Over three sessions of The Welcome Table, concentrated for 29203 area youth, will be held with Junior League volunteers. The Welcome Table is a proven process, from other southern states, including Mississippi and Alabama, as well as world-wide, designed to help create relational trust, unity, teamwork and cohesiveness through a group of community members who want to improve racial relations other problems in their communities. Through this project, they anticipate 15-25 participating youth in each five week session. Participating youth will be recruited from existing partnerships including local neighborhoods. This effort is integral toward advancing youth safety and empowerment in the region.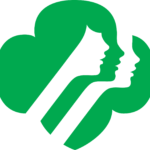 Girl Scouts Mountains to Midlands: $12,600: The Girl Scouts of South Carolina Mountains to Midlands opened their Cathy Novinger Leadership Center this past fall. The JLC grant will help them acquire a diverse supply of fitness equipment, hold five programs, and provide a stipend to program partners who educate the girls about movement and nutrition. Three of the programs will be held in the new Healthy Living Kitchen. The fitness classes will be in the new activity rooms or outdoors. With the grant the Girl Scouts hopes to offer opportunities to learn from health experts, physical trainers, dietitians, and chefs. The physical equipment (to include yoga mats, agility sets, med balls, and more) will last them for years to come.

Palmetto Place: $5,842. Palmetto Place was awarded for their All About ME (Mindfulness and Exposure) Program. This is a new program for the young women living in their shelter that provides multiple mindfulness and and healthy communication activities, along with exposure to cultural and physically challenging activities. The JLC will be working with Palmetto Place to provide possible workshops on healthy eating and healthy hearts; mind, body, and movement; empowerment through exposure (think kayaking/canoeing); and journaling and vision mapping. The goal of All About ME is to empower more adolescent women to pursue healthier relationships, increase self-worth, and physical activity.

EdVenture: $10,518. The JLC is excited to partner with Edventure to bring girls' STEM back into the museum and to bring ART into the work with Girls' STEAM Camp 2021. This expanded STEAM Camp will serve a younger demographic, as well, to hopefully combat the trend of girls losing interest and self confidence in STEM subjects. The goal of the STEAM Day Camp is to encourage young women, including those from under-resourced families and minority groups, to pursue STEAM-related careers. Junior League volunteers will be needed to help with recruitment, career discussions with girls attending the Camp, assisting with activities, stamp passports, and more.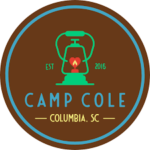 Camp Cole: $8,640. We awarded funds to Camp Cole to provide scholarships for up to eight at-risk youth attending Hopkins Middle
School to participate in the Camp Cole Therapeutic Riding At-Risk Youth Development Program. This will provide them with 12 lessons each to develop skills such as confidence, self-reliance, motivation, adaptability, communication, responsibility, social skills, core strength, balance and coordination, muscle tone, physical endurance, range of motion, gross and fine motor skills, flexibility, circulation, respiration, sensorimotor integration, and human-animal bonding.
Funding given to all agencies will also cover a portion of their administrative costs.
For more information about the League's Impact Grants, please visit JLColumbia.org/Community